We were introduced to Nick Jaffe back in 2011. Nick creates awesome you-tube demos under the name JustNickMusic. Nick's videos range from product demos (musical instrument related) to lessons, to musical collaborations, to interesting subjects of history.
For most of his product demos, Nick uses one of two custom Coop guitars that he special ordered (his favorite being one he calls "Nickaster"). We receive lots of inquiries about Nick's guitar, so we decided to make a production version of Nick's guitar with a few tweaks.
Pictured here is a customer's guitar based on Nick's, that Nick graciously demoed. This guitar was commissioned by a gentlemen (Dave C.) who was intrigued by Nick's channel. Dave mentioned how much he liked Nick's  demo method. In particular what Dave likes about Nick's method is that Nick has an uncanny ability to present and verbalize the essence of a product so that if a consumer happens to purchase a product that Nick demoed, the consumer already knows what to expect of the product.
We went a little crazy with the pickguard materials on this guitar but we had fun! We actually supplied 5 different guards with the guitar so that Dave can swap them out when he feels like it.
We'd love to hear comments regarding our newest production model.
Features:
Swamp Ash Thin-Line Body
Double bound body
Hard Maple neck with Rosewood fingerboard
22 frets, 25.5″ scale length
Humbucker pickups
Push/pull tone pot
Electro-socket jack cup
Hip-Shot bridge
Gotoh Staggered tuners
Our take on "Nickaster"  has a starting price of $2750 (price as shown $2950)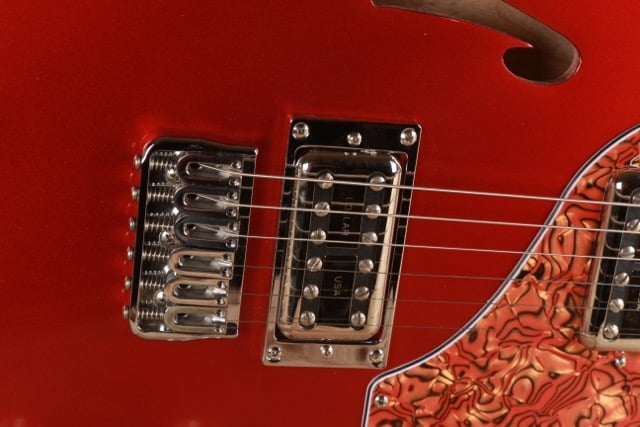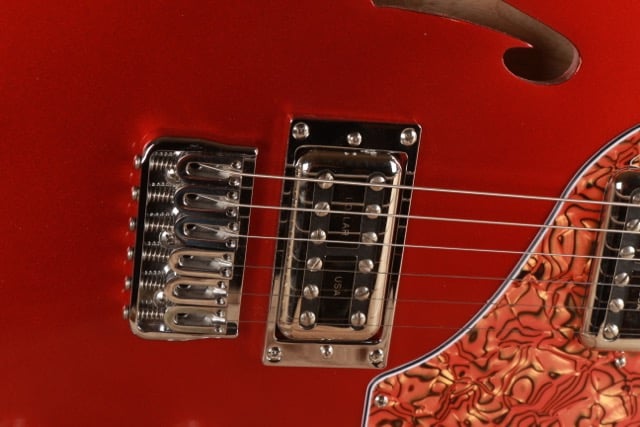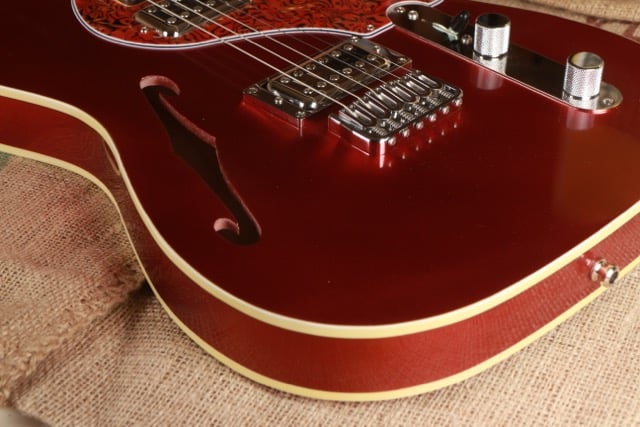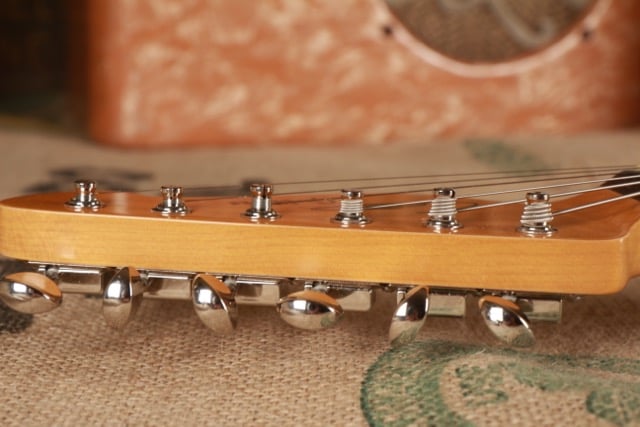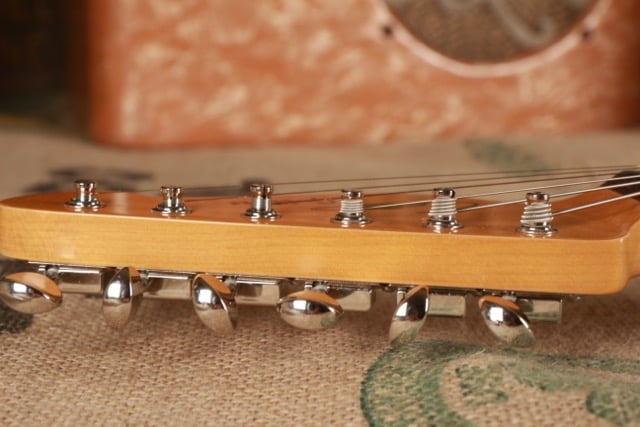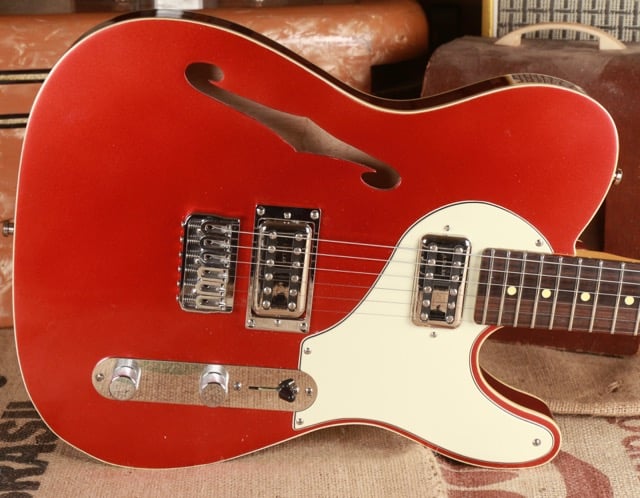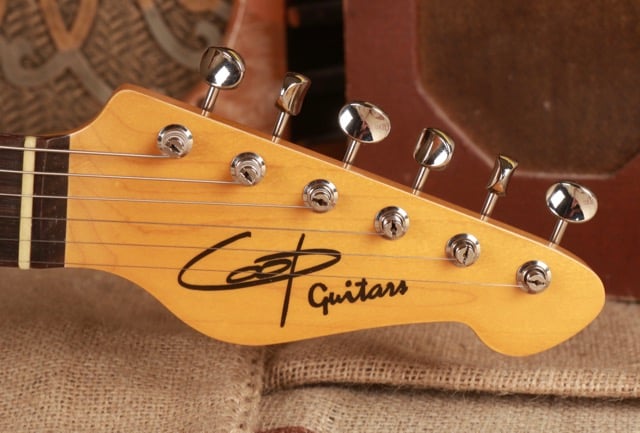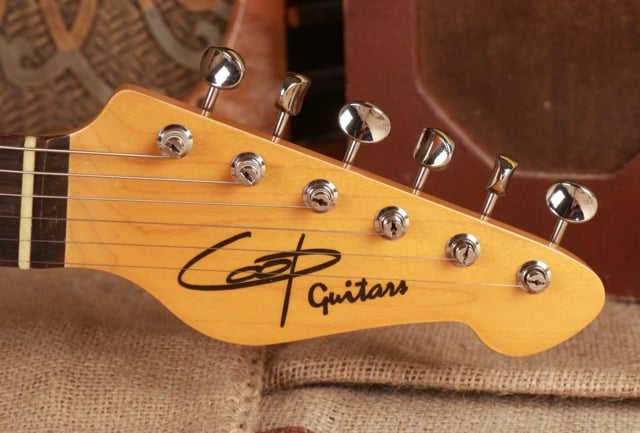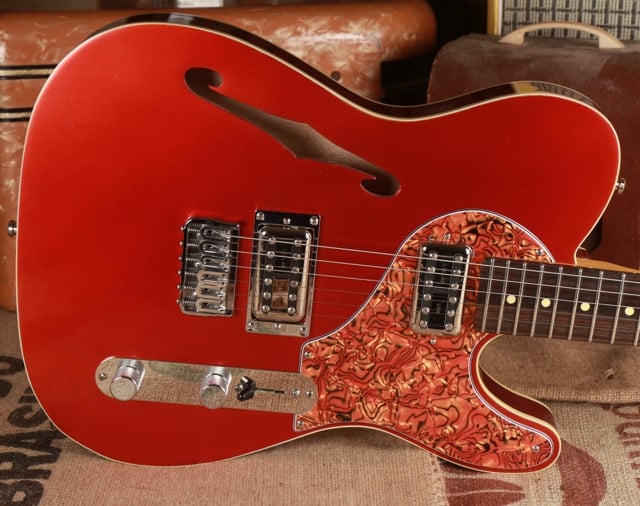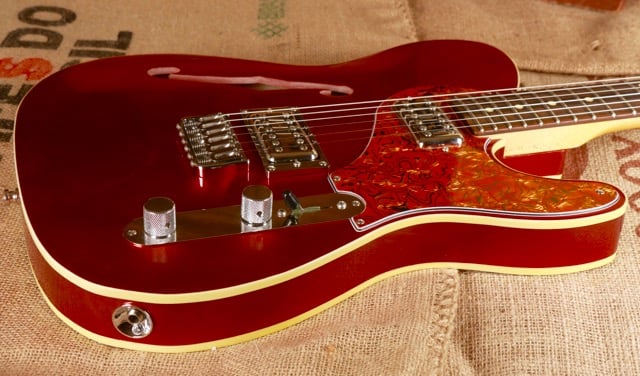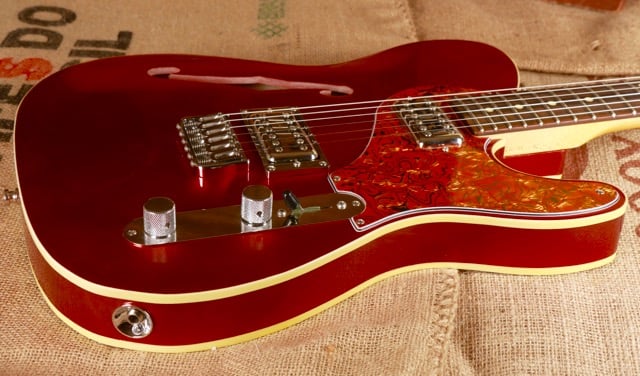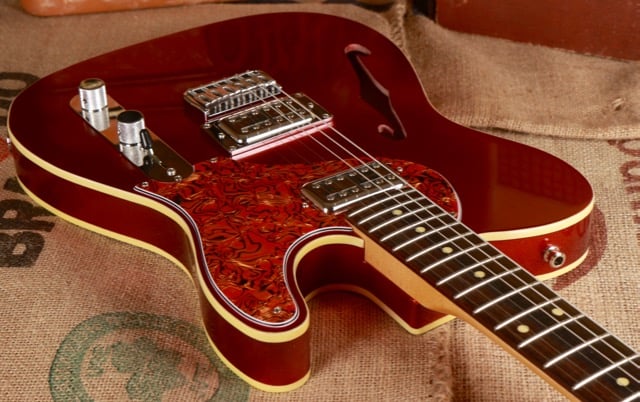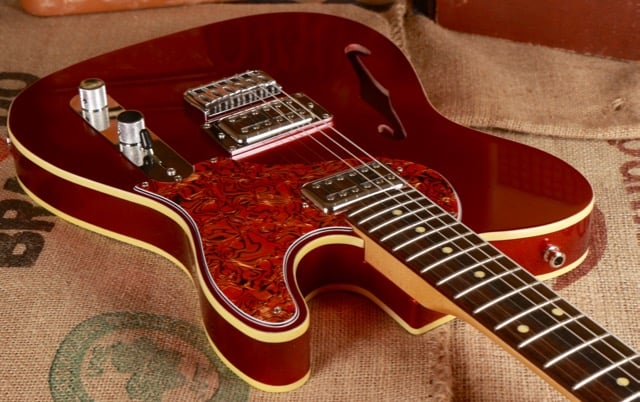 .